The winter season has been an exciting time for KaliKosmos Travel, both on the research and itinerary management fronts.
Our clients have not only been hiring us to make arrangements for their summer and fall vacations, but they have also been out exploring every corner of the world.
In fact, between the beginning of January and the end of March, KaliKosmos Travelers set foot on all seven continents, making it a truly remarkable season!
While the rush of Spring Break is behind us, KaliKosmos Travelers are still out there, seeing everything this beautiful world has to offer. Here's where our clients are currently traveling: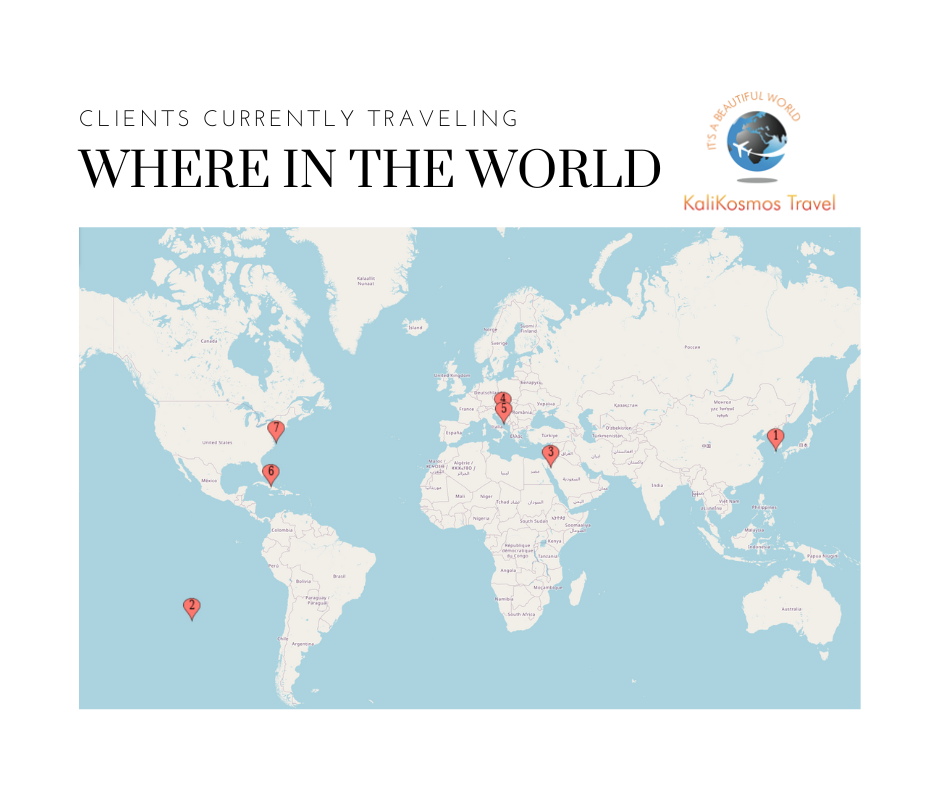 As we head into the summer and fall, the demand for travel remains high. We are currently researching various destinations to ensure that our clients have access to the most sought-after experiences. Here's a peek at some of the destinations we're currently researching: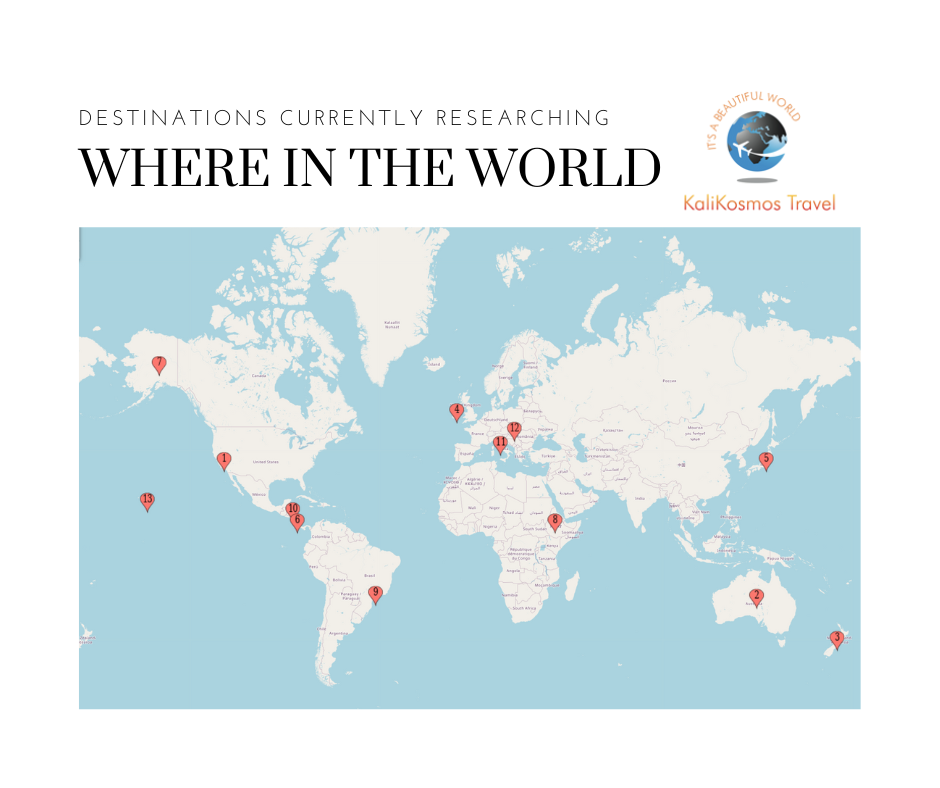 Whether you're looking for an adventure-packed trip or a serene getaway, KaliKosmos Travel is ready to work for you. Contact us today and discover the difference of professionally planned travel.
Let's put a pin on the map together!