It's hard to believe this that week marks three years since the start of COVID lockdown.
During the lockdown I never managed to get around to bettering my German, increasing my typing speed, or figuring out how to use the yoga hammock I impulsively bought off Amazon (don't judge- you bought weird stuff too).
But, one thing I did do was attend weekly webinars with Singapore's tourism board. It was food for my travel-deprived soul.

And the food in Singapore was one of the highlights I loved learning about.
In a recent article for Travel Leaders, blogger Justin Gibson, explains all you need to know about Singapore's hawkers. As Justin puts it, "street food [in Singapore] is downright prestigious."
In Asia street food is pretty common. It's the way the much of the population gets their food. But when Singapore grew from a collection of fishing villages into a modern port city and then into an independent nation, the street food and growing population were outpacing the country's infrastructure.
Then came hawker centers. As Justin explains, hawker centers resemble "a mix of a food court and a street market." With over 100 centers around the island, they "house seemingly endless rows of food stalls."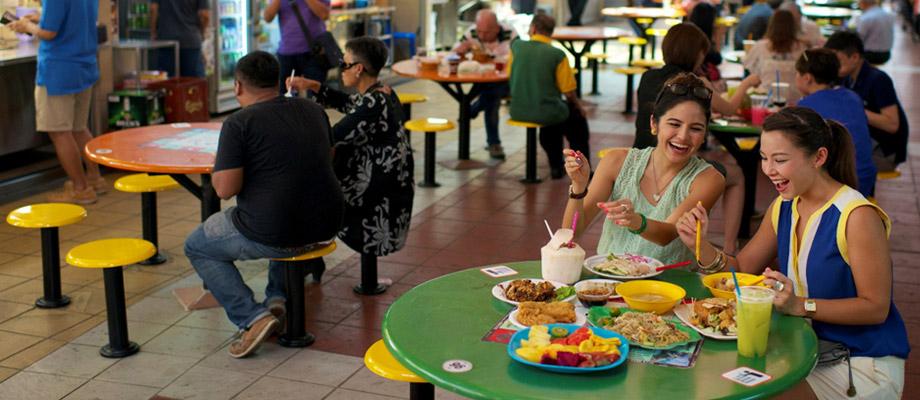 Justin explains a few key points to keep in mind for any visit to a hawker center.
Follow the crowd
Justin say, "Keep an eye out for the longest line. Chances are good that it's the local crowd favorite for a reason."
Stake your claim
"Seating is on a first-come, first-served basis. All you have to do is mark your claim — a tissue packet or an umbrella does the trick perfectly," Justin says.
Know the service
"The next step," Justin says, "depends on the stall. Most stalls will deliver the food to your table number unless specified otherwise. If the stall is noted as "self-service," then you will need to wait at the stall for your food to be prepared."
And what are Justin's must-try dishes when visiting a hawker center?
"While you can't go wrong following your gut and the crowd," Justin says, Kaya Toast & Soft-Boiled Egg, Hainanese Chicken Rice, and Ice Kacang are all on his list.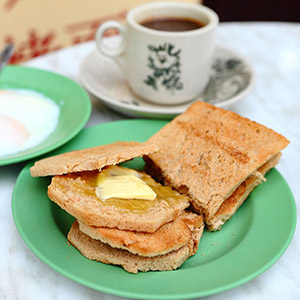 Kaya Toast & Soft-Boiled Egg
Kaya is a sweet jam made from sugar, coconut cream and pandan leaves for flavor. It is then generously spread on warm buttered toast and accompanied with a creamy, savory, soft-boiled egg.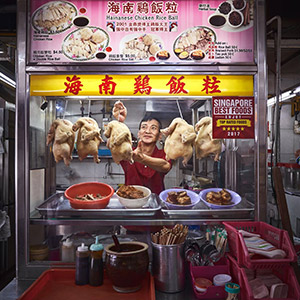 Hainanese Chicken Rice
One of Singapore's national dishes, Hainanese chicken rice originated with Chinese immigrants from the Hainan province. But today, it's beloved as a Singapore favorite.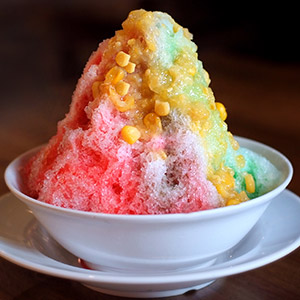 Ice Kacang
This is the perfect dessert to complete any meal at a hawker center because perfectly encapsulates what both cuisine and life are like in Singapore: eclectic and incredible.
Ready to make plans to visit Singapore and find out your hawker center favorite? Contact KaliKosmos Travel and let us work for you.