If you made your original reservation prior to September 1, 2020, please click here.
---
KaliKosmos Travel charges professional fees for research, itinerary management services, concierge services, single reservation transactions, modifications, cancellations, and refunds.
Professional fees are non-refundable, non-transferrable, and do not apply to the cost of the travel services. Professional fees are in addition to supplier fees, are processed through the host agency (Travel Leaders/Leone Travel Corp), and post as separate transactions.
All services are subject to availability and may not be possible in all locations or for all types of travel.  
Agency modification, cancellation, and refund fees apply to all reservations after reservation payments are applied and are in addition to any fees assessed by the supplier. See our agency terms and conditions for more details.
Professionally Planned Experiences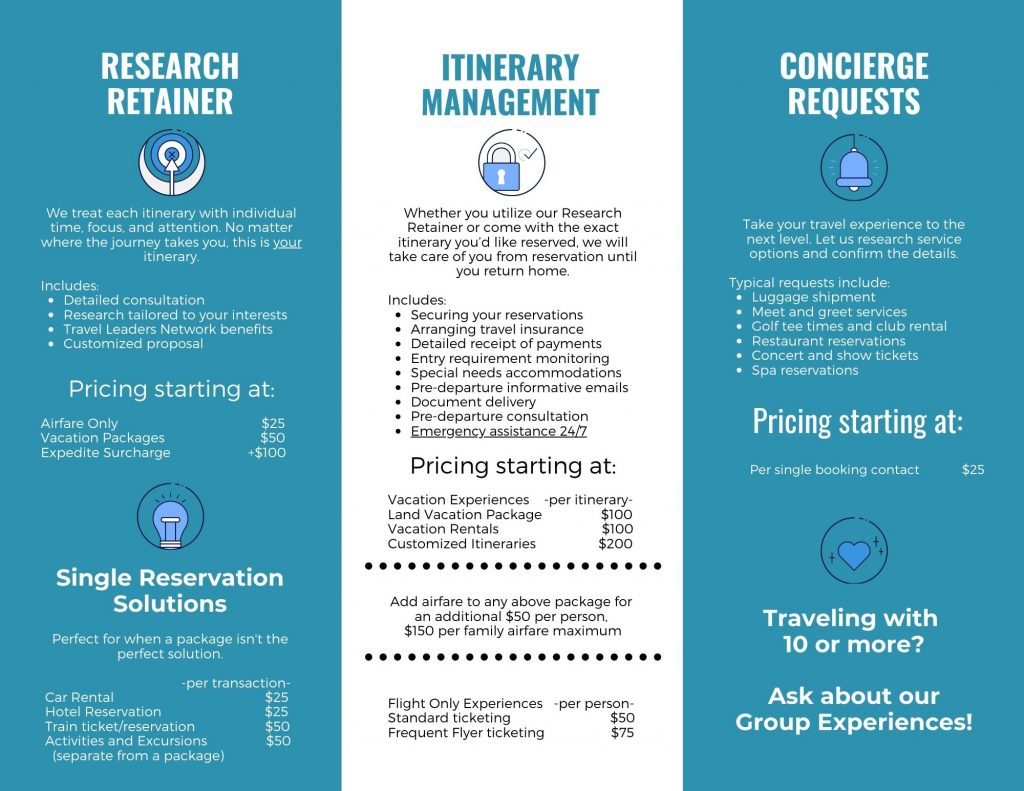 Expedite surcharge applied to requests made less than 45 days before departure.
Professionally Planned Group Experiences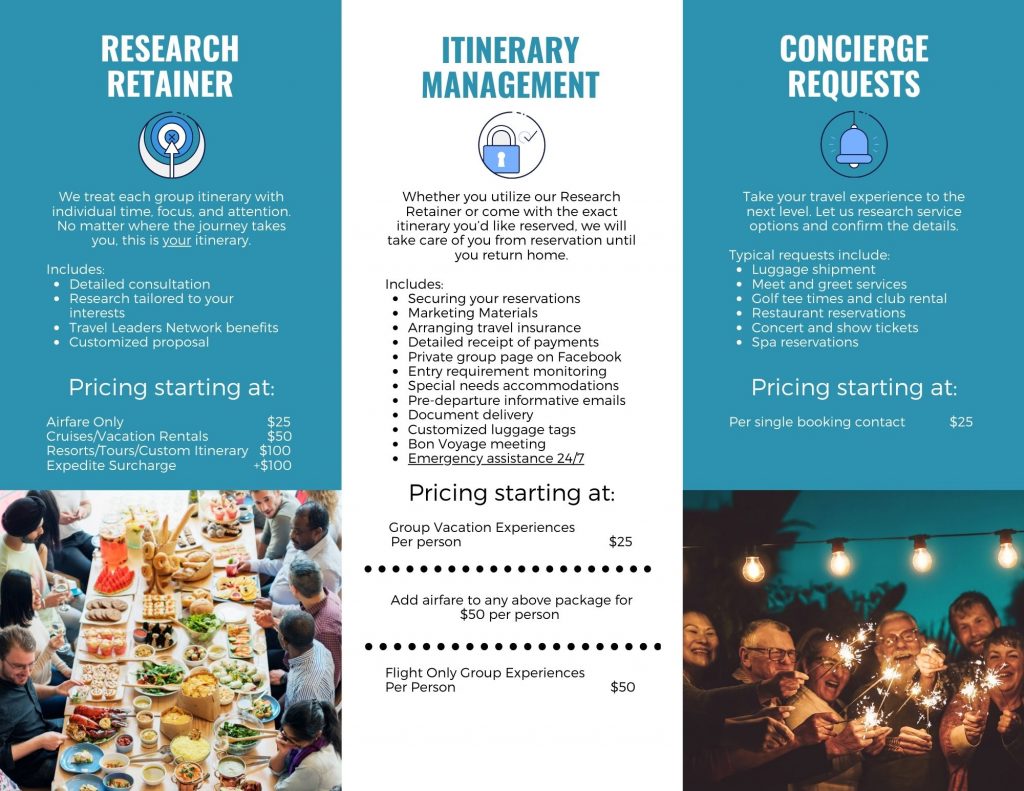 Groups must meet a minimum number of passengers set by the supplier. Expedite surcharge is applied to requests made less than 60 days before departure.  
---
KaliKosmos Travel recommends all clients purchase travel insurance to cover their travel investment.