"Who says you only ski in Colorado?" 

I've been to Colorado many times growing up, but always for skiing. This year we took our family and another to explore the small little tourist town of Manitou Springs. It's actually closer to Pikes Peak than Colorado Springs and usually gets a little more snow because of it.
We beat the snowstorm that dropped two feet of snow in our area! We definitely enjoyed sitting in front of a warm fireplace at the house we rented, drinking hot chocolate and playing games.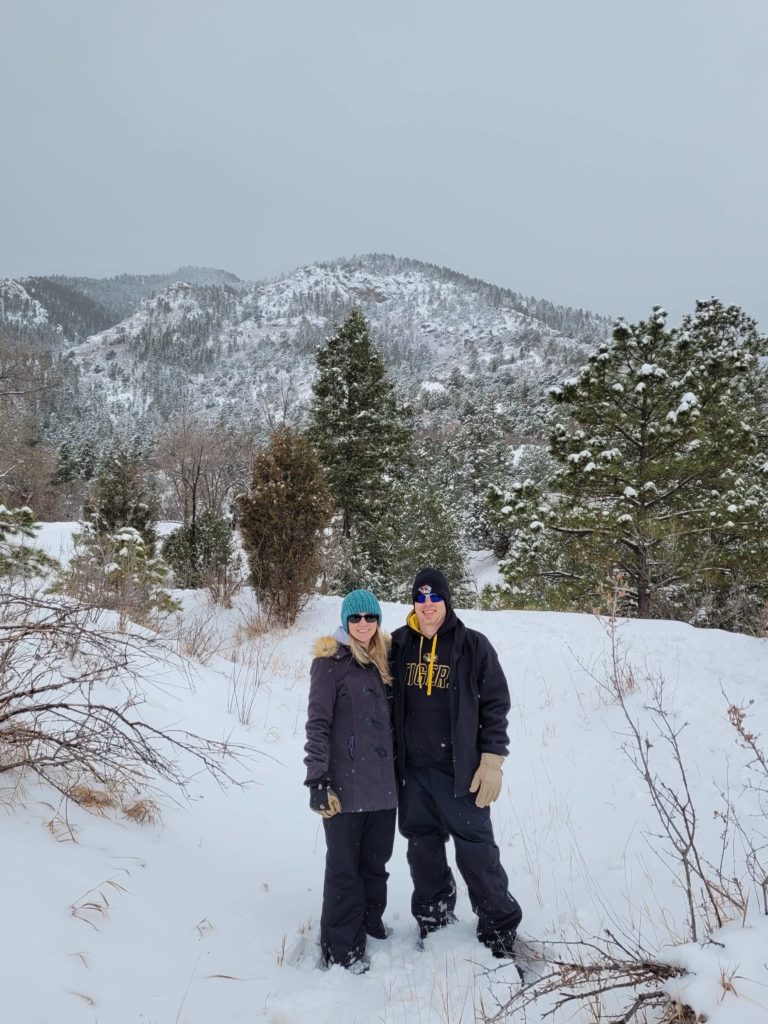 The first days were spent sledding and exploring our area and hiking Red Rock Canyon open space. Glad we brought a good pair of boots! There is something magical about a walk through the quiet falling snow and viewing the mountains all around you. We even had visiting deer that would walk through the neighborhood eating berries off the trees. 
We drove an hour and a half to the Royal Gorge and walked through all the States represented on the bridge. 
Manitou Springs is known for its mineral springs that are still there today- be sure to stop and taste the healing waters.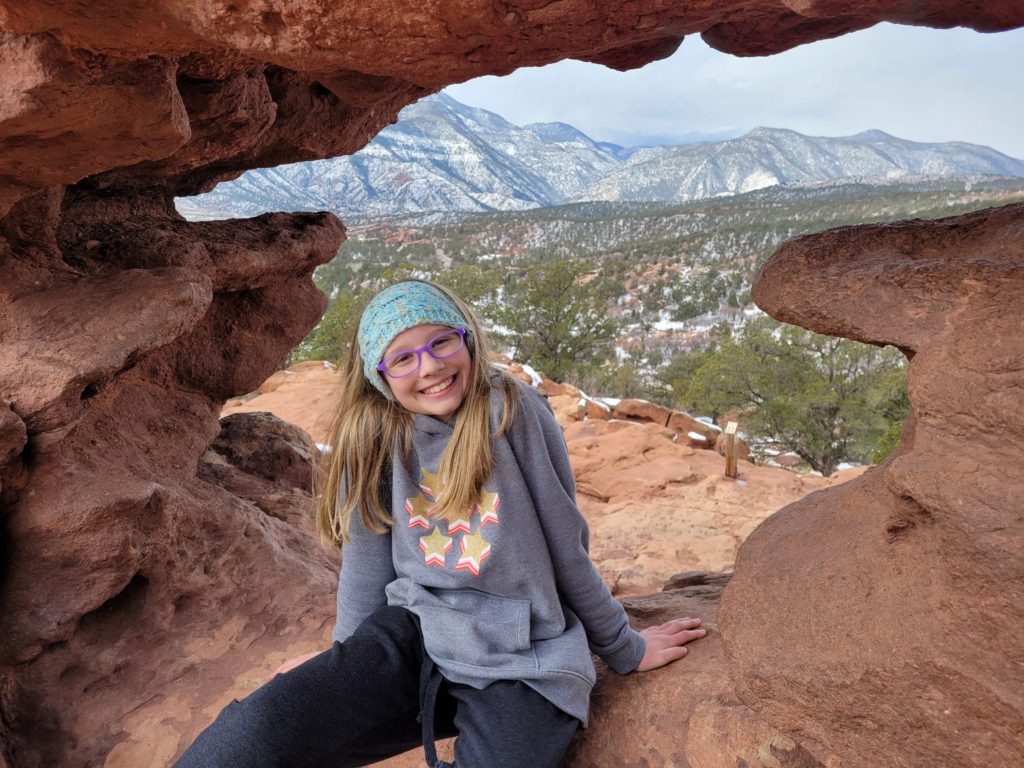 Garden of the Gods was a favorite site for all our party. There are paved trails with beautiful views and large red rocks shooting up to the sky. Kids even built a snowman village to leave for the other patrons. 
Hiking is our favorite past time and we took the trails up Pikes Peak walking over frozen waterfalls. During the summer you can drive to the top or take the Cog Railway (which will be up and running starting May 2021.)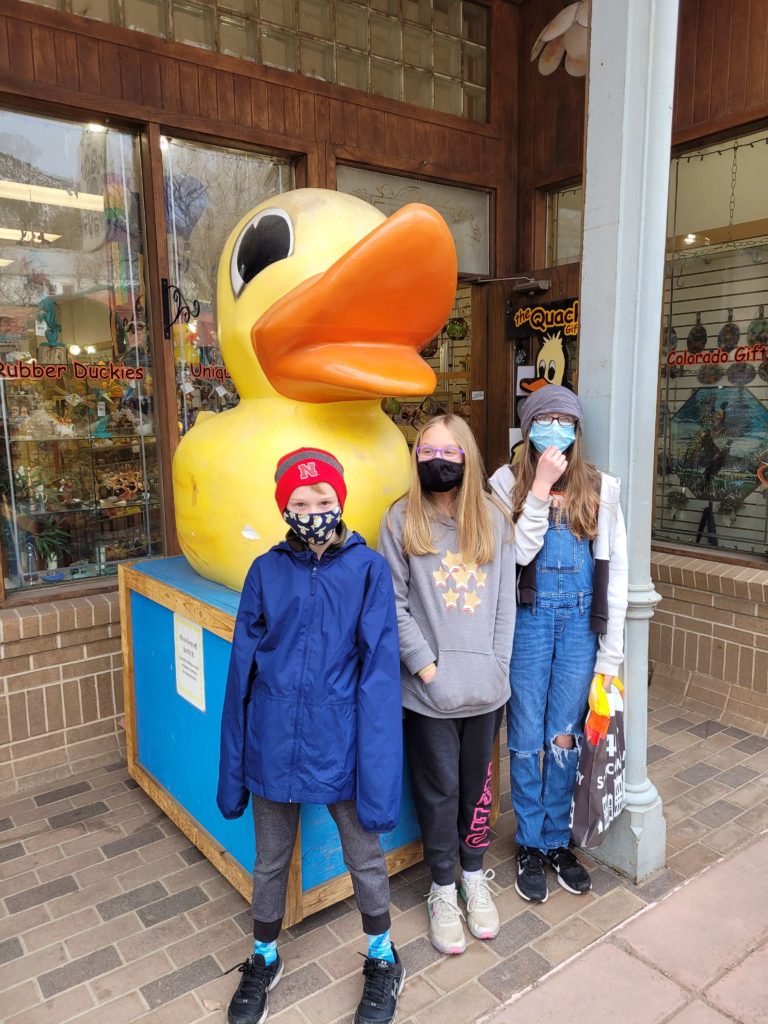 We spent an afternoon strolling the local shops in Manitou- everything is on the main street and plenty of places to "duck in" to get warm.
We might have been the only people to stop and get frozen custard on a 40 degree day but the worker at the Colorado Custard Company entertained us with jokes for tips!
Loved our trip to the Colorado mountains!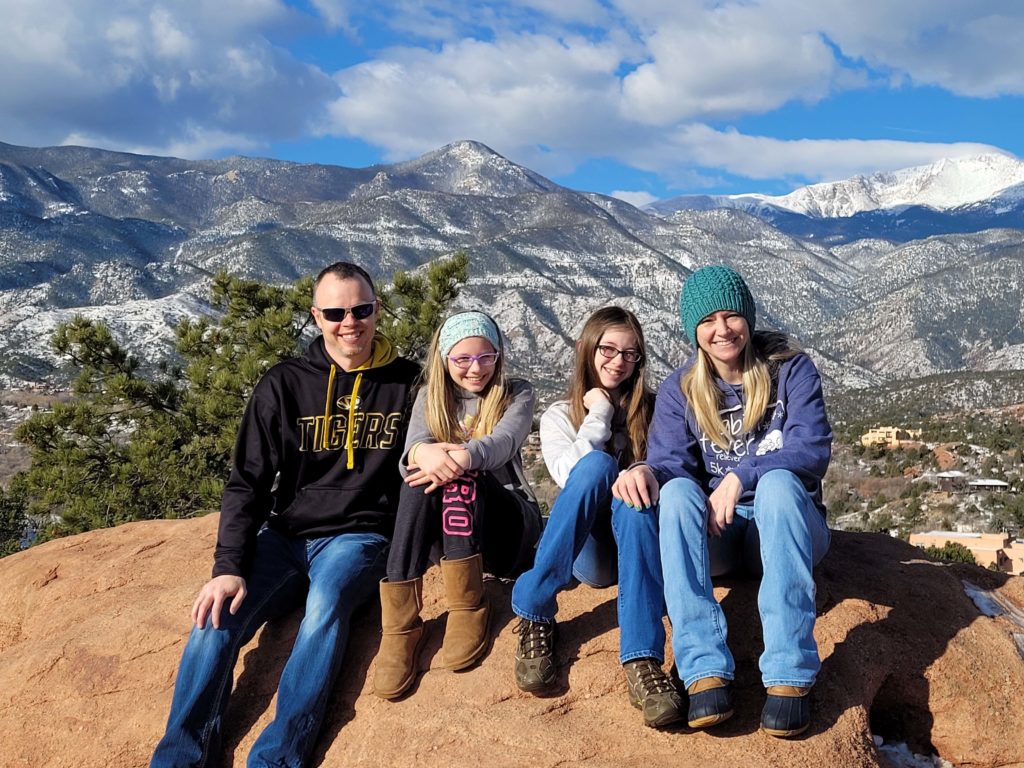 Are you ready to plan your time on the road? Contact KaliKosmos Travel and experience the difference of Professionally Planned Travel.