When I was younger my family trips were mainly around Oklahoma and Texas, but my parents provided housing for people from all over the world. I was fascinated with the differences between their cultures and mine. I not only enjoyed learning that they think differently but why they think differently.
When I was 12, I left the country for the first time and my wanderlust never looked back.
Traveling to new places and meeting new people truly became "the healthiest addiction."
Today I'll go anywhere a ticket is offered. Once, a friend-iversary trip became Anne and me sleeping near hippos as we safaried in Uganda, and I thought we'd just have a nice spa weekend! However, when adventure knocks, I pack my bags.
Plus, my American-born/Australian-raised husband, Luke, helps feed the addiction regularly.
Luke and I have been blessed with time together all over the world, from camping on the ice in Antarctica to sailing above the Arctic Circle. While in Antarctica, we both achieved the goal of visiting all 7 continents.
We love sharing travel and adventure with our children as well and international travel is something all four boys have experienced from an early age.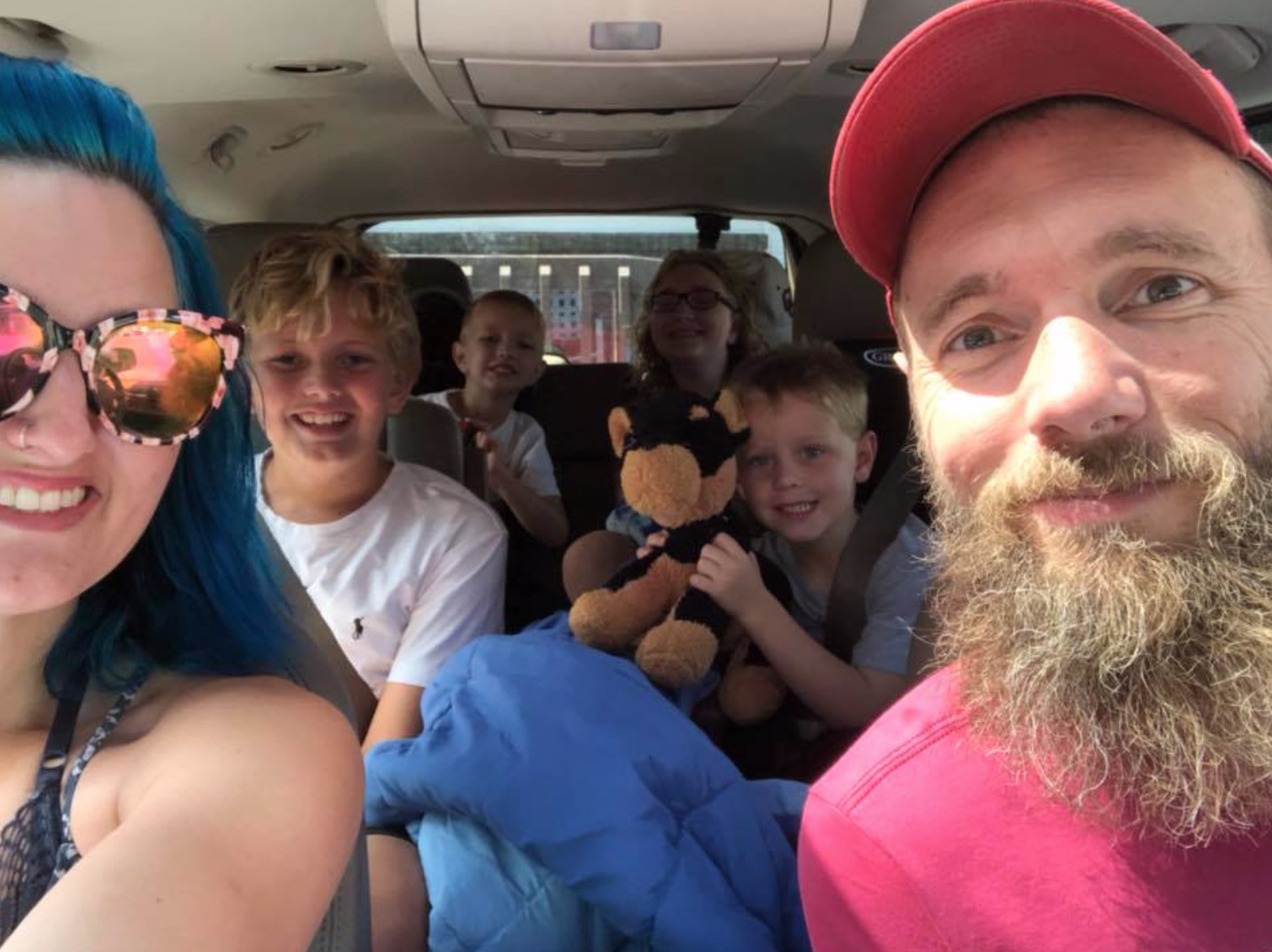 With a 10-year age span from our oldest to our youngest, our recent family adventures have focused on road-tripping through the 48 contiguous states before our oldest goes off to college.
We have a list of activities that must be accomplished in each state, including a curated playlist of songs that focus on the state we're exploring. It's been an amazing way to spend time together and create lasting memories.
---
My top five trips have been:
Cruising the Norwegian fjords, Iceland, and Scotland with my husband, sons, and parents ranks highly for me. It was a special multi-generational time that allowed us all to experience this unique part of the world together. One of my favorite memories (and pictures) will forever be my dad with one of my youngest sons together in Norway. Those days are truly tucked away and cherished.
Study abroad experiences while in college also rank high on the list because of how they planted the idea that I not only love travel, but also love to plan travel. I was able to live in Italy for a semester, explore the Eastern US for a semester, travel throughout China, Japan, New Zealand, and Australia for a semester. While my travel style has changed since my early 20s, the global education I gained from my time abroad forever shaped my life, and my career.
Achieving my life goal of visiting all 7 continents, with the added bonus of achieving it before I turned 40, completed a goal I set for myself when I was 12 years old. The night before we flew to Argentina, I was like a kid at Christmas. Most of the time I was on the ship I couldn't believe I was actually there. The staff and crew of the GAdventures Expedition were very knowledgable and engaging. I felt like part of their family when the expedition was over.
Exploring Thailand and Bhutan with my brother granted me first-hand access to Vajrayana Buddhism, a form of Buddhism I had only read about previously. Bhutan did not have much access to the outside world before the 1970s, and even in the early 2000s it remained relatively unchanged. It was fascinating to learn more about their history, food, and culture, and even try my hand in a local dance or two.
Girl-tripping with my Grannie was a also special time. When Grannie was with me in Italy she kept repeating "I'm just a small town girl! How did I end up here?!" Watching her eyes as she took in the sights of Germany, Switzerland, France, and Italy was like experiencing those places again for the first time.
If you'd like to learn more about Katie, click here. Or, if you're ready for Katie to plan your tailor-made, global exploration, click the button below and email her today!
What Katie's clients are saying: