When I was younger, my parents and grandparents loved to take my sister and me on trips. These were wonderful memories that laid a foundation for my love of exploration. Now that I have children of my own, I want to pass on this love on to our two girls, Holly and Brenna.
One of my favorite things to do is plan a trip and let the girls be involved with the process. Mapping out where we will go, what things we'll do when we arrive, research the activities and spots that can't be missed is all part of the fun and anticipation! This is one of the reasons I love working with families to plan their family vacations. Travel can be an amazing way for families to bond before, during, and after the trip.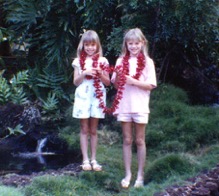 In the past several years my mom has developed mobility issues. When I discovered the special needs travel niche, it was an eye-opener about how to serve those just like mom who need that extra support. I am now a certified special needs travel advisor and enjoy helping all people discover this beautiful world.
As much as I like traveling with my kids and extended family, I can't downplay the importance of traveling with your spouse, just the two of you. Having time to reconnect and relax together is so vital for a marriage and reminds me of all of the times we've traveled together and will in the future.  Working with honeymooners and couples for romantic getaways is exciting for me because I know I'm helping others connect and reconnect as well.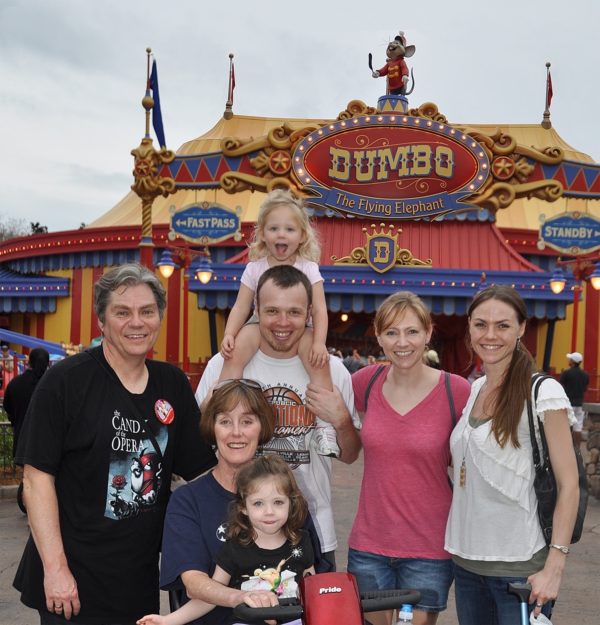 ---
My top five trips have been:
Kauai and Oahu, Hawaii for our 15th anniversary. Chris and I stayed in a condo overlooking the beach where we could hear the waves as we ate breakfast on the balcony every morning and watched the sunset at night. We hiked several trails (ask me about our favorites), sunbathed, snorkeled, ate from the local farmers market, saw the Napali Coast from a helicopter, visited the Arizona Memorial and indulged in all the shaved ice we wanted!
Cruising I've experienced with family to Alaska (when my sister was part of the entertainment onboard Holland America Line) and the Caribbean with Carnival taking a few girlfriends in tow. There's something about looking in all directions and being completely surrounded by water that makes you want to unplug from the business of life. And being able to visit multiple ports is a perfect way to explore lots of places in a short amount of time. There was plenty to do onboard besides just sunbathing- shows and movies, the spa, some amazing culinary experiences and trying food I've never had before was always a highlight!
Las Vegas we've done with and without kids. Our favorite thing was seeing all the different hotels and how they are themed inside. Some amazing architecture and detail work that has been thoughtfully planned in each one. You can see a different show every night and shop during the day, and you are so close to nature at Red Rock Canyon and from the National Parks in Utah. It's worth the drive over to see the stark contrast not too far away.
Mission trips before and after kids, Chris and I have been to Honduras, Mexico, Brazil, Nashville, Tampa and others where we served the communities by building homes, cleaning warehouses, putting on VBS, feeding the homeless and teaching English. The most rewarding thing you can do is give back.
Disney World/Land has always been my favorite. I've been many times and loved introducing the magic to my daughters! We made a list and watched all the best Disney movies before we went so we'd be reminded of the characters before they came to life before our eyes. It also gave us plenty of ideas when we played Disney-themed 20 questions with people we met while waiting in line for attractions. I could ride all the same rides I did as a kid and be perfectly happy, but there's always something new at Disney, so it becomes a new experience every time. Downloading the free Disney app was also super helpful with ride wait times, a live GPS, fast pass reservations, character meet 'n greets and more (ask me and I'll walk you through the app!) I'm always happy to share all my Disney knowledge and help you make special memories as we did.
If you'd like to learn more about Julie, click here. Or, if you're ready to see all the amazing travel arrangements Julie can plan for you, click the button below and email her today!
What Julie's clients are saying: