Last month my family and I went in search of those elusive beauties- the Northern Lights.
The best places for viewing the lights, scientifically called the Aurora Borealis, are, as exploratorium.edu explains, "near the magnetic poles. These include areas of northern Greenland, the Scandinavian coast, Siberia (brrr!), and Alaska in the north."
We chose the viewing site of Fairbanks, Alaska, which allowed for our Northern Lights hunt to be a two-for-one as we checked off our 49th state road tripping as a family.
We'd explore the Fairbanks area during the day, having fun riding on dog sleds (and watching dog sled races), driving the treacherous Dalton Highway to the Arctic Circle, snowmobiling, and museum hoping. Then, at night, we'd bundle up in our super warm clothes and head out to sites like Murphy Dome and Clearly Summit.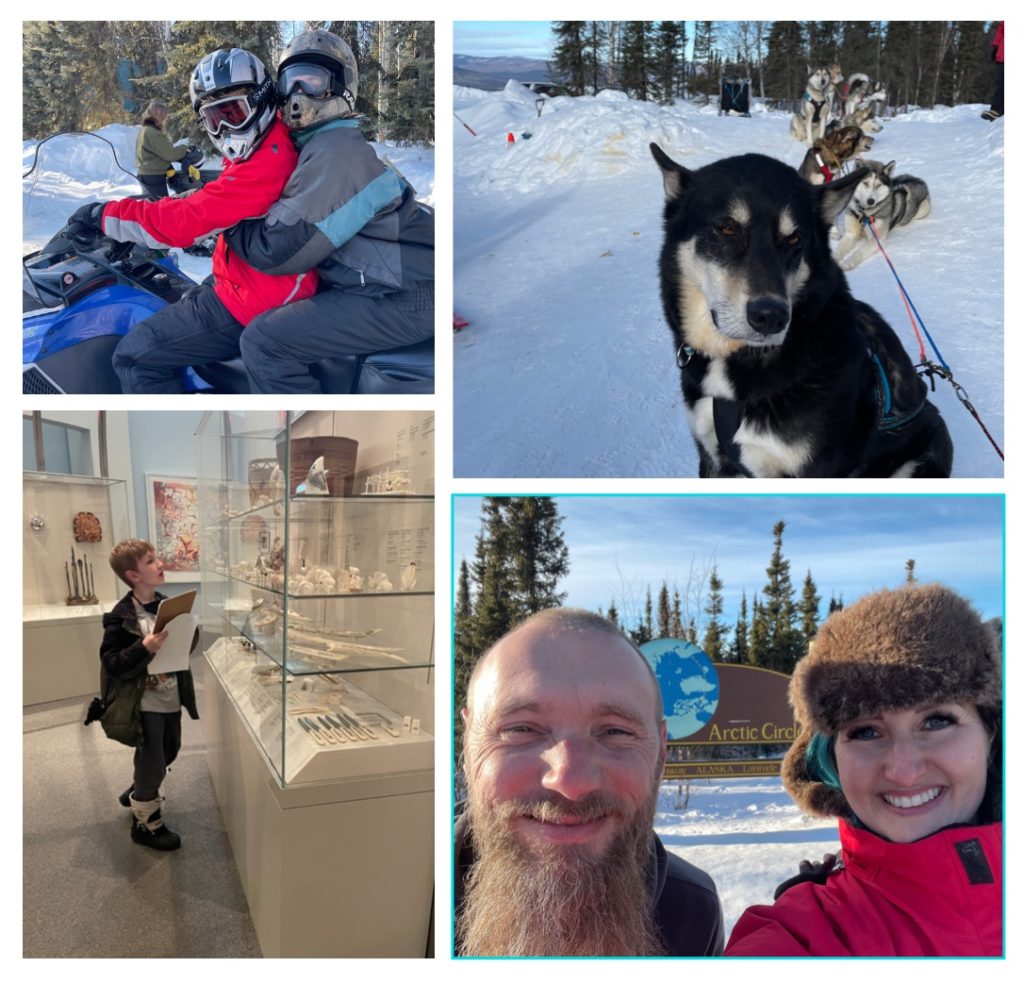 We assumed we'd be able to see The Lights on our own- expecting to see them dance brightly across the sky like we'd seen it pictures. We assumed this kind of hunt was a no-guides-required experience.
We were wrong.
On one night we saw people get out of their cars, hold up their phones, and take pictures. We joked about how they were going to go home and photoshop in what, obviously, wasn't there. And then we drove back to our accommodations to try and get some sleep, disappointed with our lack of a catch.
It wasn't until we decided to use a professional guide, that we learned a valuable piece of information– the Northern Lights are more visible when viewed through a phone or camera than they are with the human eye.
Oh. My. Word. Those people weren't pretending! They were seeing something we couldn't!
On our last night, with the help of a professional, we finally saw them in all their glory!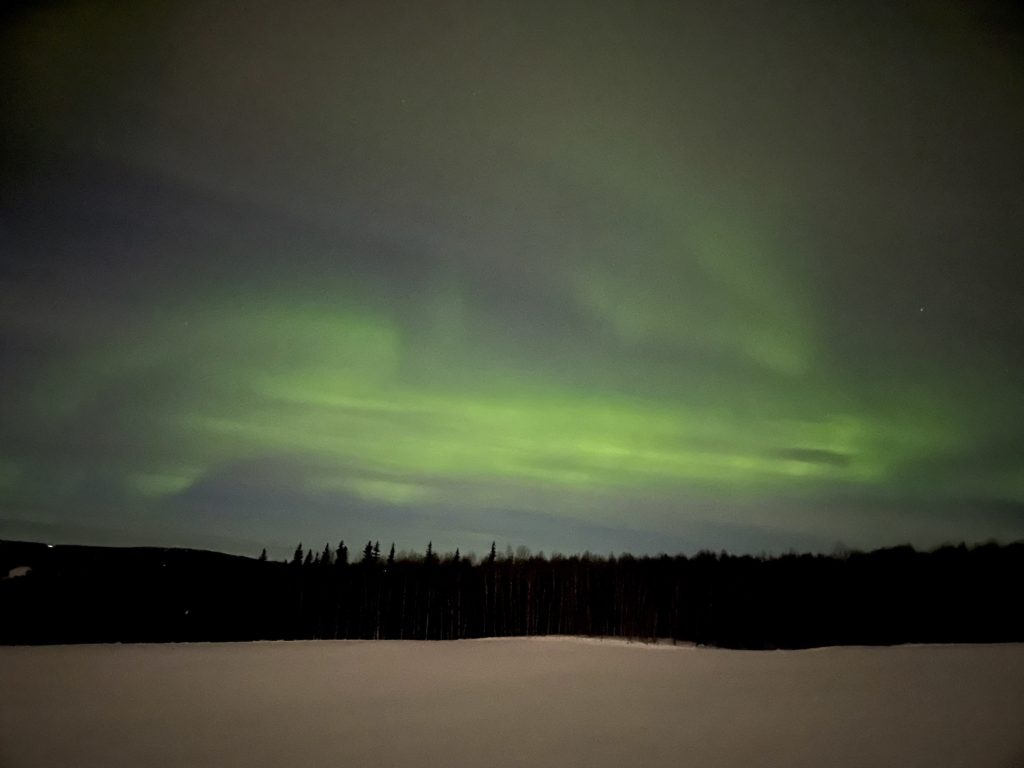 If you're interested in viewing the Northern Lights in Fairbanks, the season runs from August 21-April 21 and our tour providers – those who know the ticks and can help your hunt be successful too – already have their 2022-2023 season available for reservations.
Ready to make your Northern Lights plans? Contact us today!