May 6 is International Bubble Blowing Day. While we're not sure that is actually a real thing, Travel Bubbles are a huge pandemic trend.
Some countries have created travel bubbles, but traveling within a bubble isn't only for governments to arrange. You too can form a travel bubble comprised of close friends, extended family, neighbors, or co-workers – anyone you know and trust to follow safety guidelines.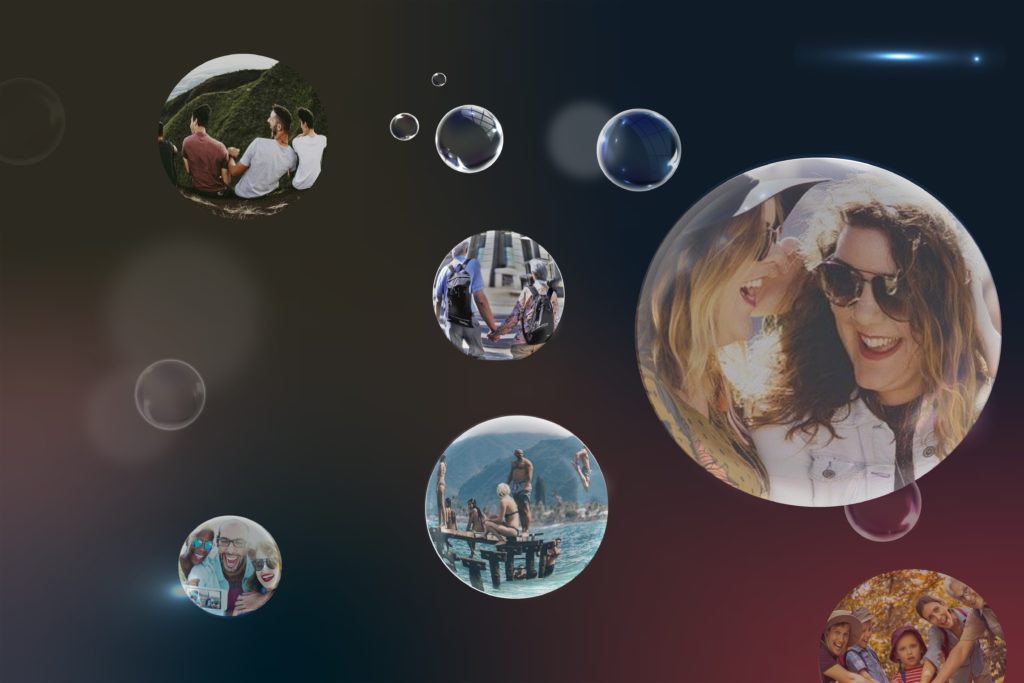 Travel Leaders offers steps for traveling with your bubble:
Find your people: Look around and find people you know who share a similar view of health precautions. Brainstorm about anyone from distant family, to girlfriends from college, to coworkers with zoom fatigue.
Set the ground rules: Start out by having an open, honest conversation about the expectations for all people in the bubble. It's important to cover personal preferences like social distancing, use of masks, personal space – hugs or high fives – and understand both how each person is living their lives at home and what they would be comfortable with while traveling in a bubble together. It's also important to understand if anyone in your bubble has underlying health conditions and how those may impact both their ability to travel and the rest of the group.
Agree on a destination or travel style: Think about the way you want to travel with your bubble.  Some destinations focus more on all-inclusive resorts, where you can have a bubble within a bubble knowing that everything you need is self-contained in the resort complex. Other destinations have more traditional hotels, some with multiple restaurants and others which require you to go out for meals and activities. And if you pick a condo or vacation home with a kitchen, think about meal prep and supplies.
Pre-test before travel: The group should decide if you'll quarantine before your departure. It's also common for each traveler in the bubble to test prior to departure, even when it's not required for the destination. In most communities, testing is free and results come back in 2-3 days. Pre-testing adds to the confidence that everyone within the bubble is safe.
Enjoy your travels together: If everyone in your group has followed pre-travel precautions, you're relatively safe to socialize within your bubble group. Play games, hang out, eat meals, toss a ball and enjoy conversation and in-person together time! After all the preparation and planning relax and enjoy your vacation.
When you return: In addition to sharing memories of time spent together, it's important that the group maintain contact in the week following travel to share any updates on personal health situations. As an extra measure of caution, many bubbles agree to COVID test 3-5 days after returning from travel to ensure a full end-to-end focus on safety.
Several tour companies have created new programs for bubble travel to help facilitate safe time away with your special people. And with work from anywhere and distance learning, it doesn't take a special occasion or holiday to spend quality time with people who matter most in your life.
There is no better way to coordinate your bubble buddies than to work with KaliKosmos Travel. From helping pick the right destination and experience to fit your bubble's travel style to coordinating flights and local transportation, KaliKosmos Travel will work for you and guide you through the changes impacting travel. All you have to do is relax and enjoy the trip!
To plan your bubble vacation, contact us today.