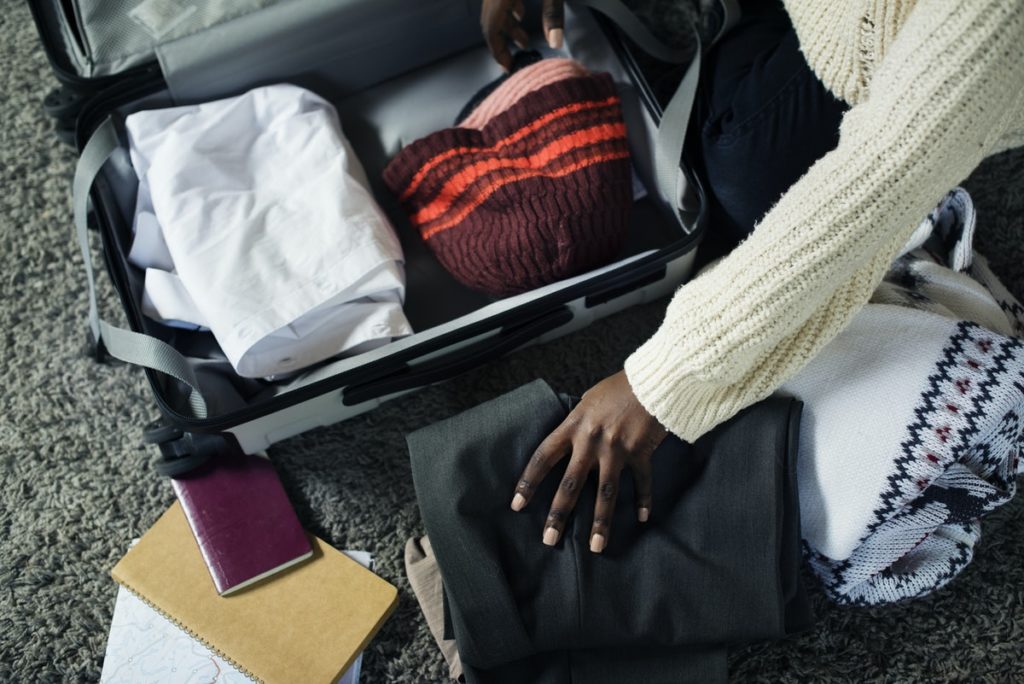 As avid travelers, we know that packing is usually the least exciting part of the travel experience. Writing down a list (and then re-writing it because we can't remember where we put the envelope we were using as paper to write the first one), finding out the local weather, deciding what we need to take and what we need to leave at home, remembering to buy a new adapter because we left one at the resort on our last vacation, finding the right place to buy a great new outfit for a special night out – we know, packing can be rough.
So, we started asking ourselves-
Why should the ease of Professionally Planned Travel end when the packing starts?
We don't think it should.
Introducing customized packing guides from KaliKosmos Travel
Our packing guides make suggestions based on your destination, dates of travel, gender, vacation activities, and the local weather forecast.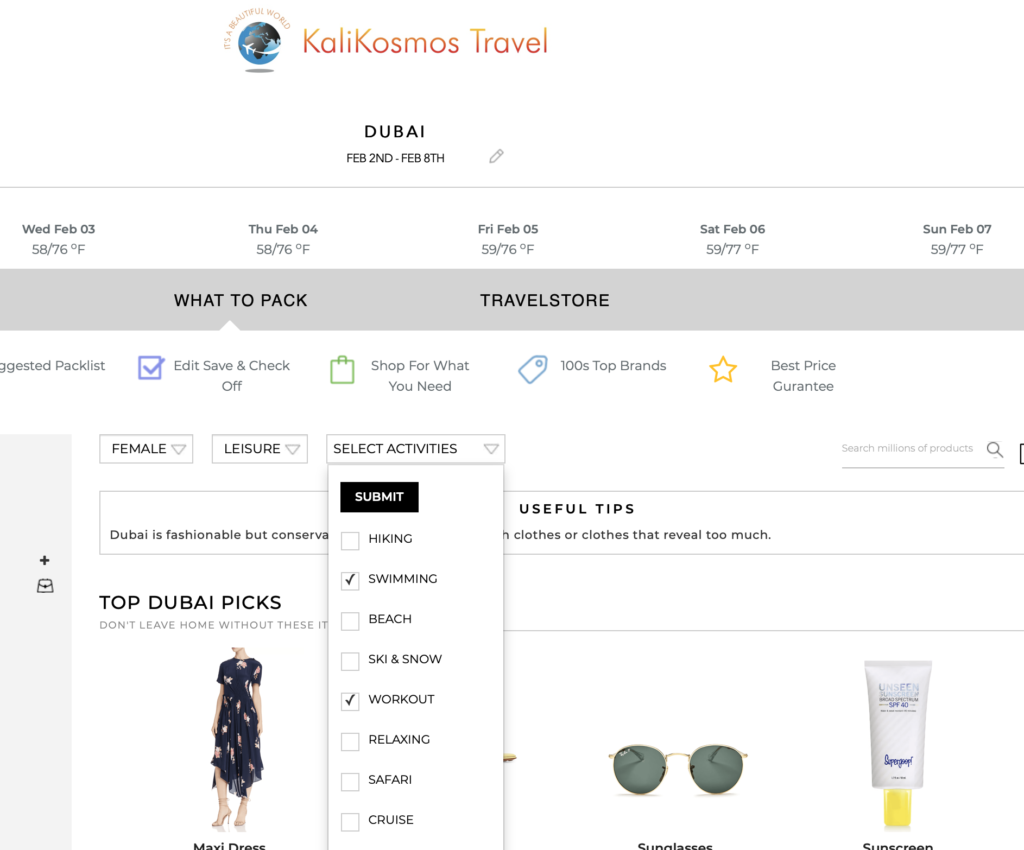 With access to products from brands like Anatomie, Kari Traa, Cotopaxi, Patagonia, Tumi, and Tory Burch, our guides also offer the ability to shop while you plan. From hand sanitizers to airplane seat covers, from lounge wear to the perfect dress for a night on the town, these products will have you covered.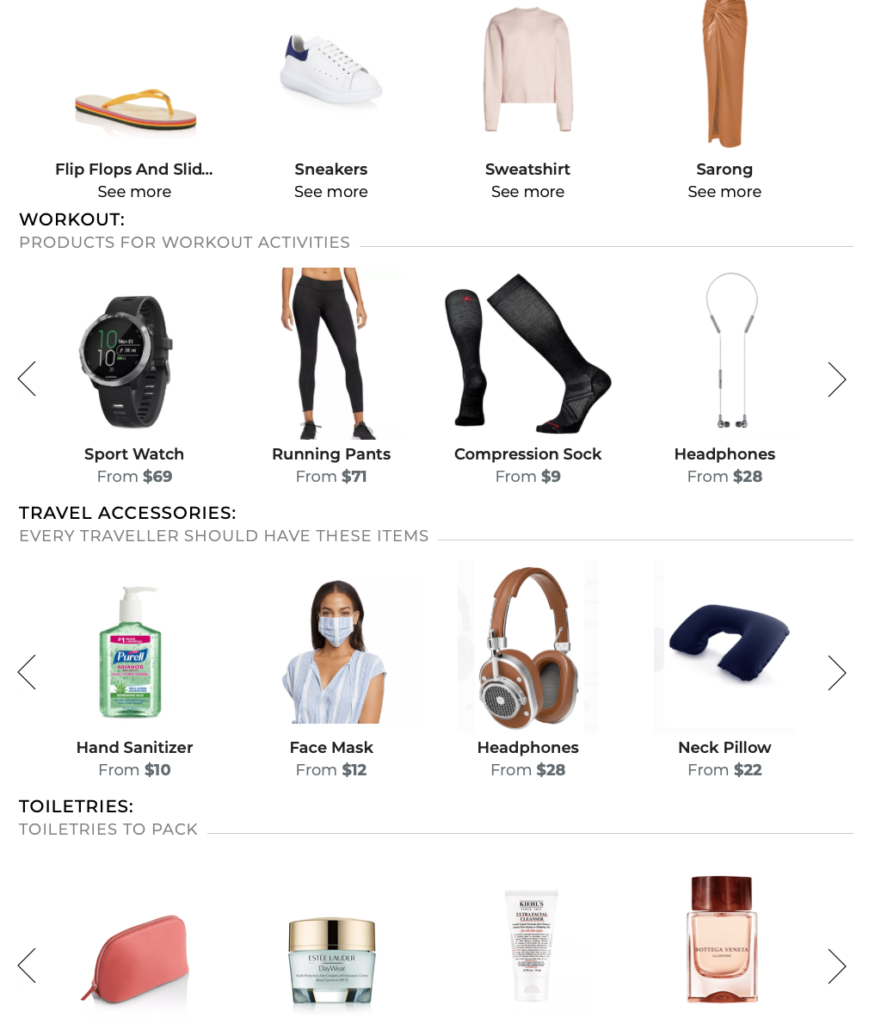 And, our customized packing guides include a check list so you know what you need to buy and what you need to pack. You can even use it when you're packing to return home (to cut down on those lost adapters!).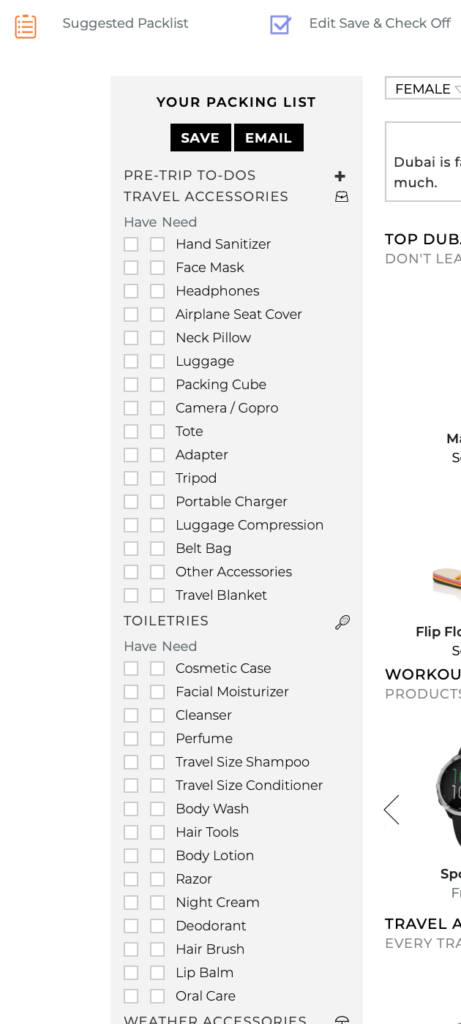 Beginning this year, every Professionally Planned Vacation, Customized Itinerary, and Rental Experience will include a customized packing guide!
For clients who utilize our Professionally Planned Flight Experiences or our Single Reservation Solutions, you can create your own KaliKosmos packing guide here.
And the exciting new services don't stop there!
Travel in 2020 didn't happen like most of us thought it would and who's to say how 2021 will pan out (fingers crossed!). Even if travel isn't on your calendar just yet, we think you should still have access to the amazing products offered within our packing guides.  The next time you're in the market for anything from toiletries to clothing or from luggage to ski boots–
Our Travel Store is your place to access it all.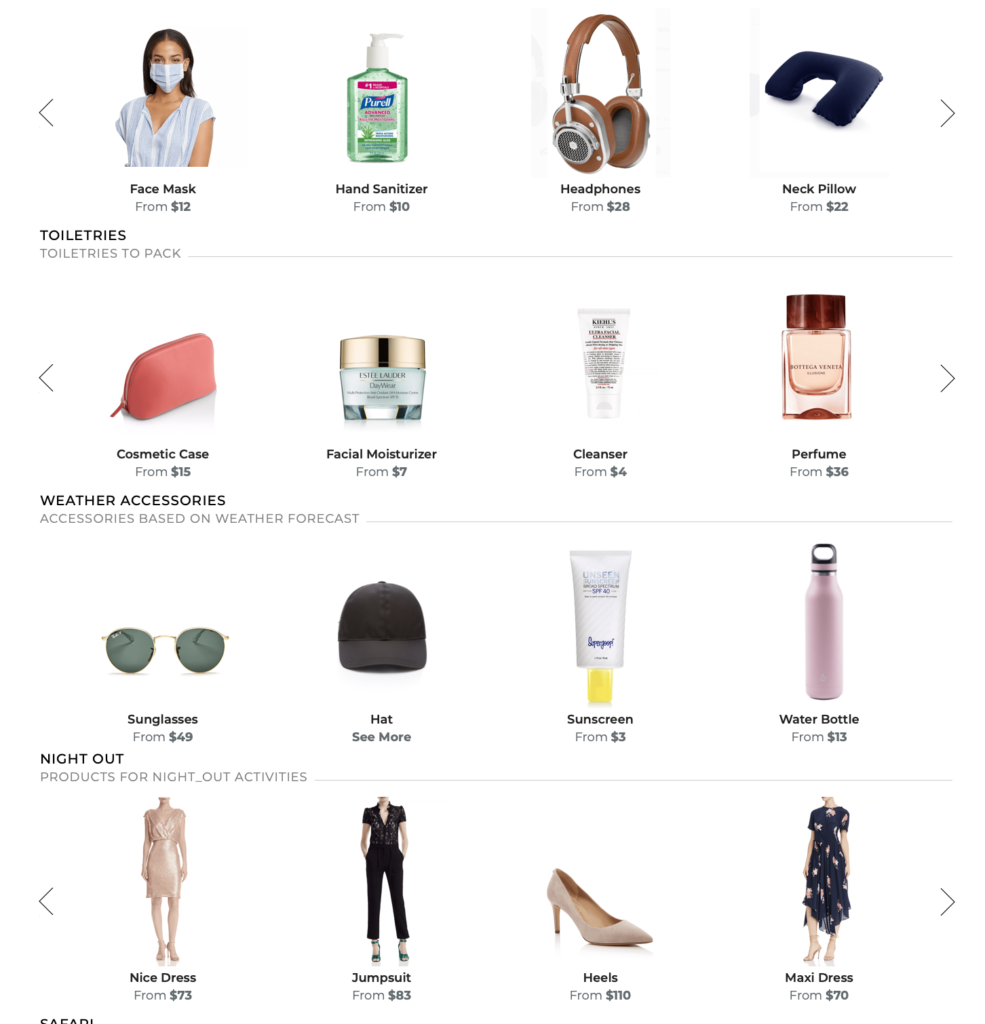 And, because KaliKosmos Travel wants all people to enjoy this beautiful world, we're actively working to add brands like Safe Place Bedding that supply special needs products to our Travel Store. We're excited to provide access to great products that can assist people with special needs, not only for travel but also for every day life.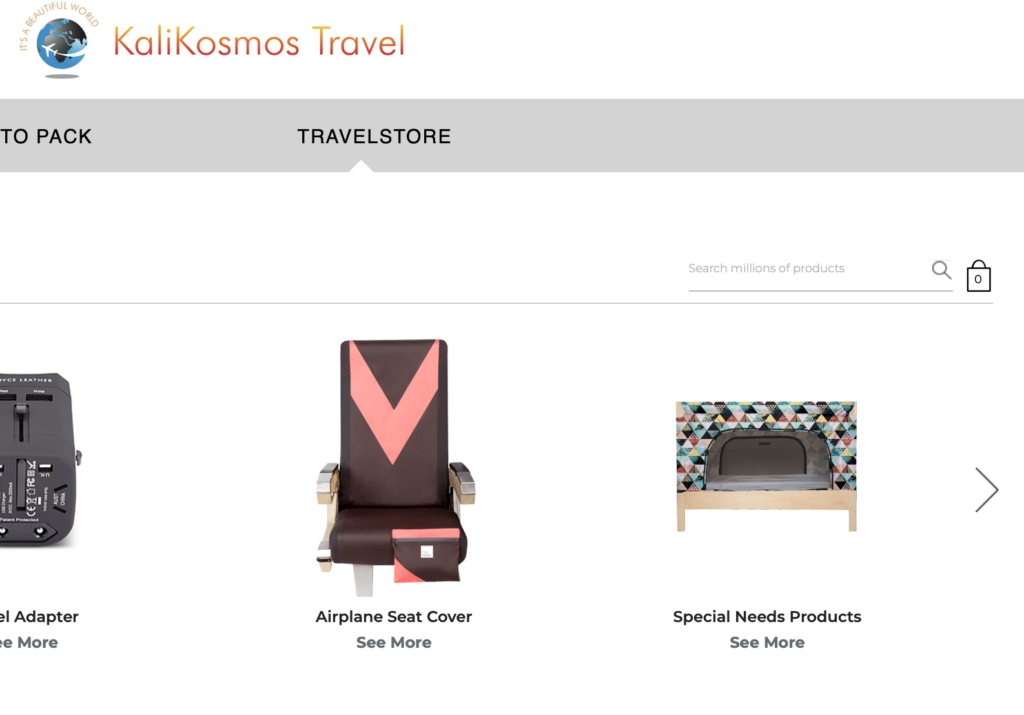 At KaliKosmos Travel we believe this is a beautiful world and our commitment is to help you discover it your own unique way. With our new packing guides and access to our Travel Store, we're excited to have ways to help you discover it even better.