My family has the goal of visiting all 48 contiguous states before my oldest, now a senior in high-school, goes to college.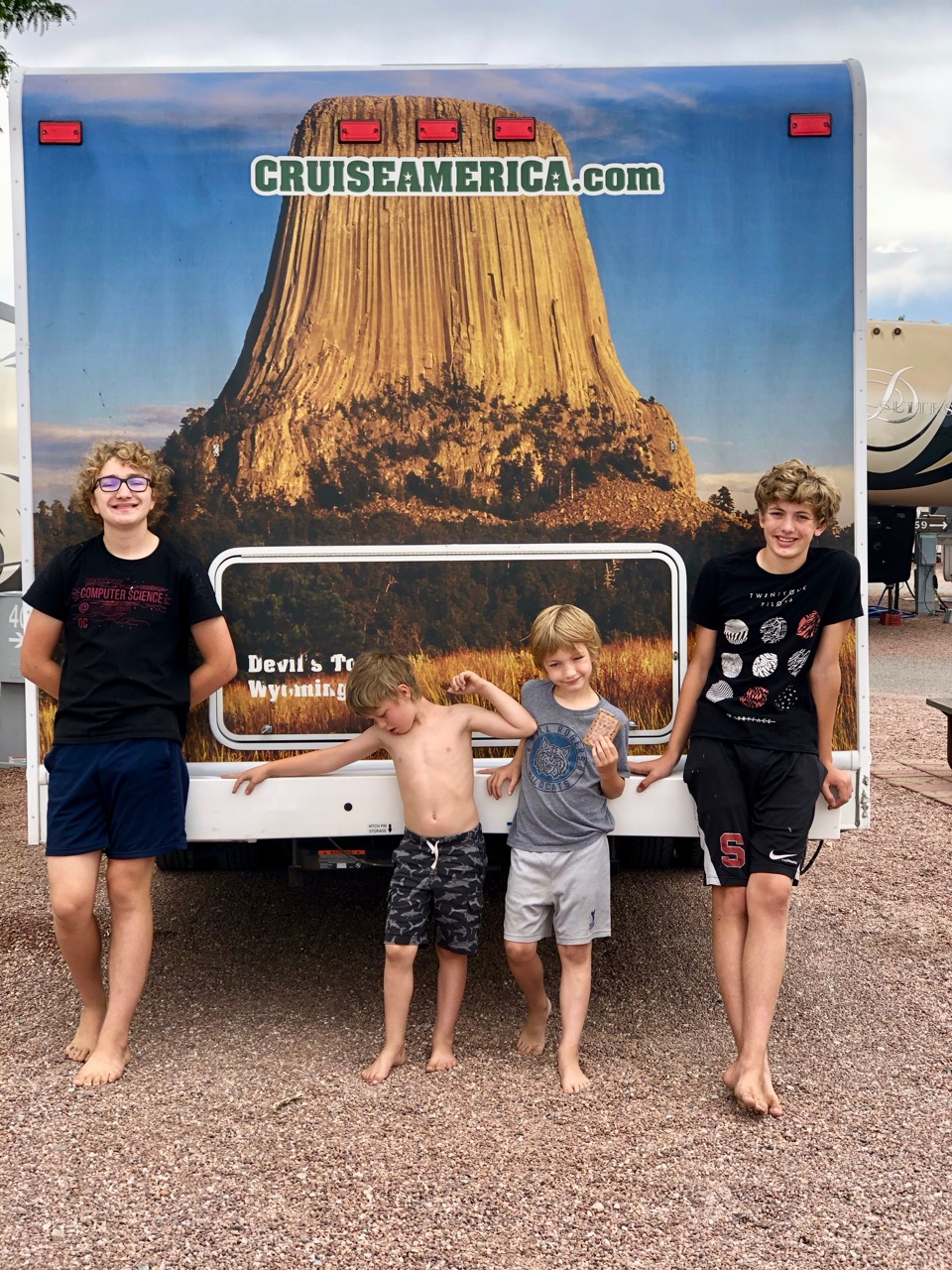 COVID closures, reduced flight capacity, and the unknowns from the virus threatened to delay our 2020 summer travel plans.
Enter "Harvey" the RV.
I've never traveled by RV before. It's really not anything that interested me before this summer. But, it was the answer to the question of how to see the 8 most western states in the middle of the pandemic.
In a COVID world, with an RV, we had our own place to sleep, cook, eat, go to the bathroom, shower, hang out, and drive all without being near people outside our bubble.
For those planning to take an RV trip, here are some tips we learned along the way.
1. Know Your Rental Plan Pricing
The price of our RV rental was based on the number of days and the total number of miles we expected to drive. For our rental if we drove over the pre-paid number of miles, the price per mile was higher. If your rental plan is like ours was, to allow for spontaneous detours, plan the route and then generously round up. For a example, we expected to drive about 5300 miles. We prepaid for 5500.00. We actually drove 6205.00.
If there is no difference in mileage cost prepaid or postpaid, rounding up may not be warranted. With our rental there was no refund for unused miles. Had we driven 5305.00 we would not have been refunded 195 miles.
Know how the rental plan pricing works and make the most of it.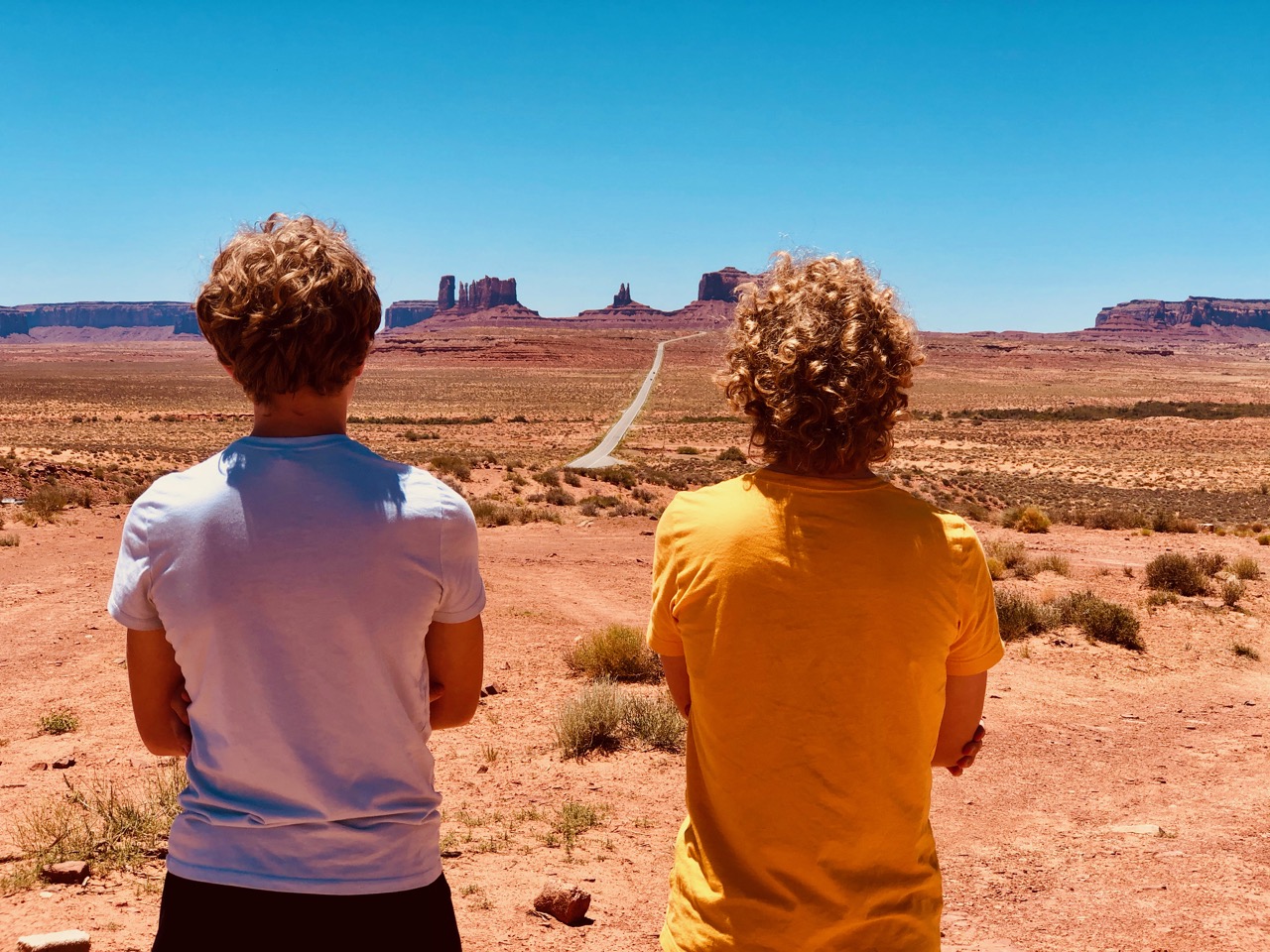 2. Pick up the RV a day early.
This could add a little to the price (it did for us) but the benefits outweigh the cost. We plugged in the RV's electrical system to the house allowing the RV fridge to cool overnight. We also had time to consider the best way to pack up the vehicle. Another bonus to packing at home is that we reused home storage bins for the RV.
3. Rent Round Trip
We had issues with Harvey part way through the trip. The rental company was amazing to work with and got us back on the road as quickly as possible. But the new RV had quirks. The water heater didn't really work, the sewer wouldn't completely drain, and we found water leaking inside one morning.
When we retuned Harvey 2, the woman at the rental agency said that's normally how it is with one way rentals. The dealer will send out their "problem child" on a one way because they won't have to hear about the issues when it's returned.
If you're able to rent round trip, your chances of getting a problem child are, apparently, less.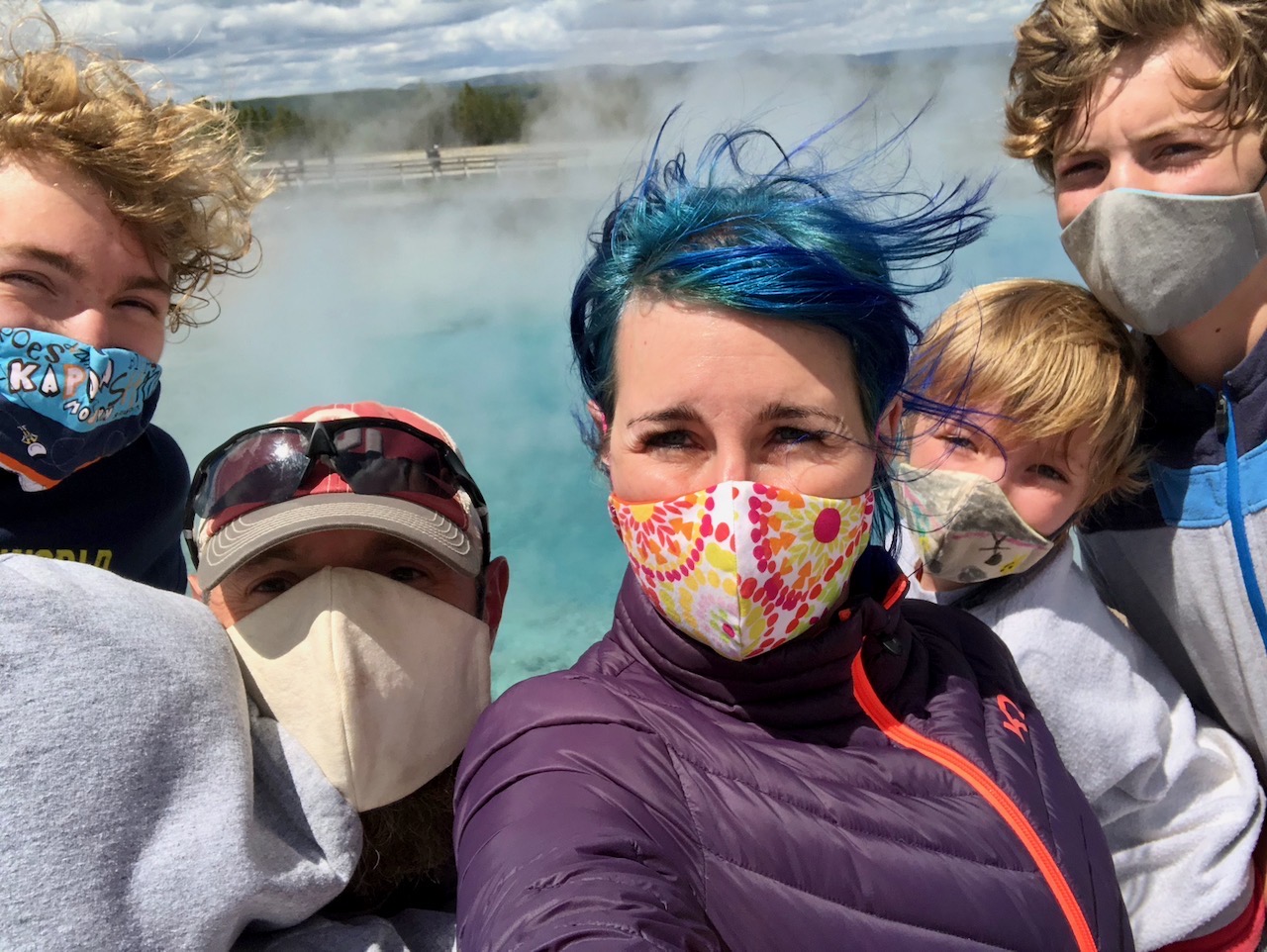 4. It's a truck
The RV was basically the cab of a truck welded on to the RV body. This meant the "RV part" was not wired in to the "truck part" like you'd have with higher-end RVs. The result is that the radio speakers and air conditioner are only in the front "truck part."
The mix tape is a huge part of our in-the-car-time on these trips, so front radio speakers would not do. We solved the speaker issue by bringing a small Bluetooth speaker.
In the cooler areas, like Montana and Idaho, we didn't have an issue with the A/C, but the RV part definitely got hot when we travel across Arizona and New Mexico. Unfortunately we didn't have a solution to the A/C issue but – you've been warned.
The truck part/RV part also means it can get pretty loud inside. When we drove through 45 mph wind gusts and down bumpy roads everything would shake and rattle. You just kind of get used to it.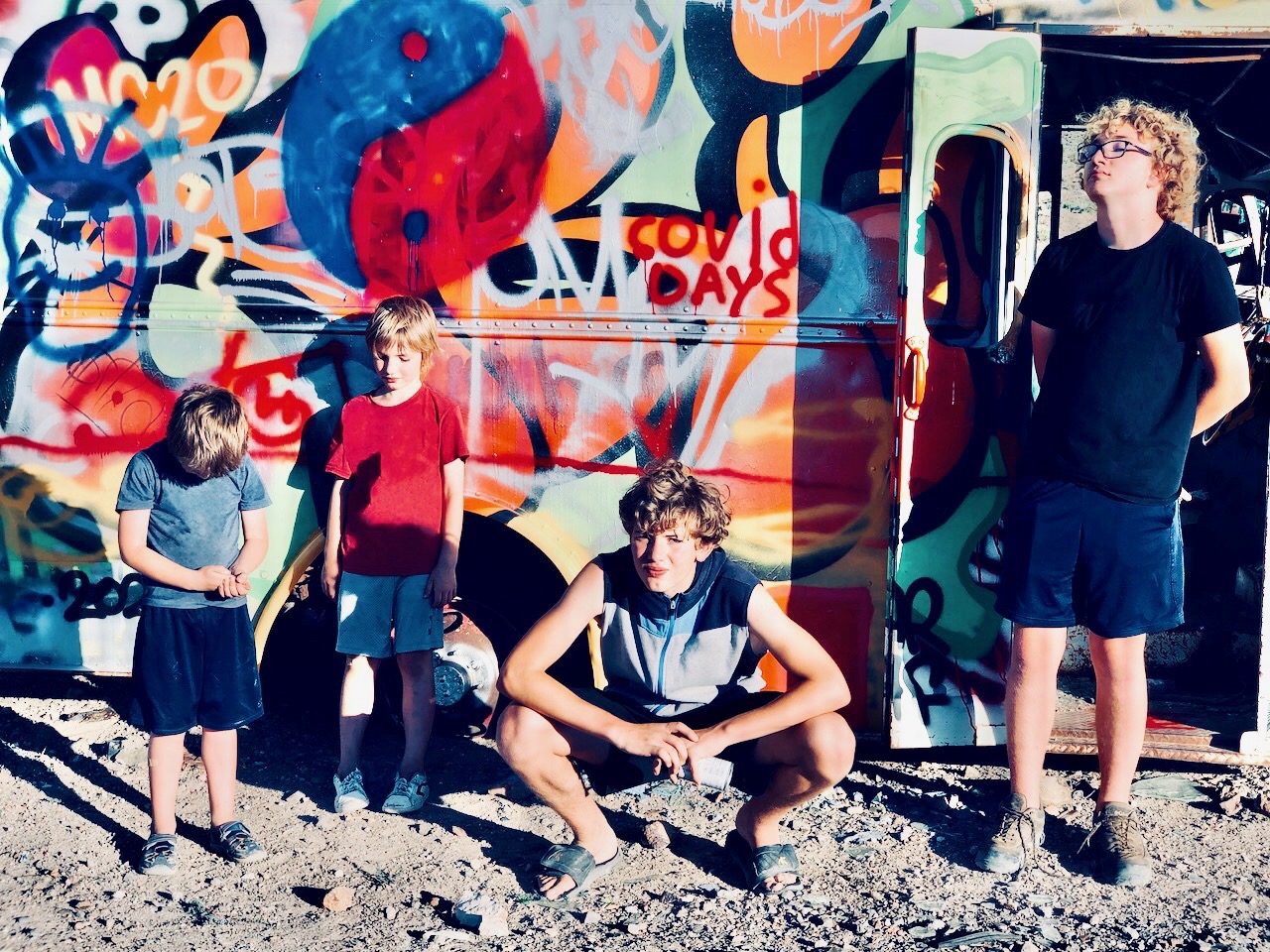 5. If you can, tow a car.
We did not. With our family size, we had to rent the largest RV. I can't imagine trying to keep the RV in line AND tow a car. It would be hard. But since we didn't have a car there were places we couldn't go (like driving through the giant redwoods in California or down Lombard Street in San Francisco) and when we did go somewhere we ALL went. There was no making a fast run for coffee in the morning or a late-night snack run- we were like a turtle and the whole house came along.
6. Consider reservations.
This is especially true if you'll need a spot over the weekend or on a holiday (FYI Father's Day is both). In most places there are more RV parks than will actually show on KOA website or RV Life app. This allows for flexibility and driving as much as you'd like until you find a place to stop. BUT doing so also means you could end up without a place to stay.
If you go without reservations at all, each time you have access, fill up on gas (so you can run the generator), empty your black and grey water, and top up your water tank. This will make the best of a Walmart parking lot campout or dry docking* at an RV park for the night.
Also, if amenities are a factor, you'll 100% want to plan out and have reservations. There are some amazing RV parks that have lovely amenities. Those places go first. The dark woods with no water hook ups off the two-lane road in the middle of Montana- those are the ones left for the seat-of-your-pants drivers.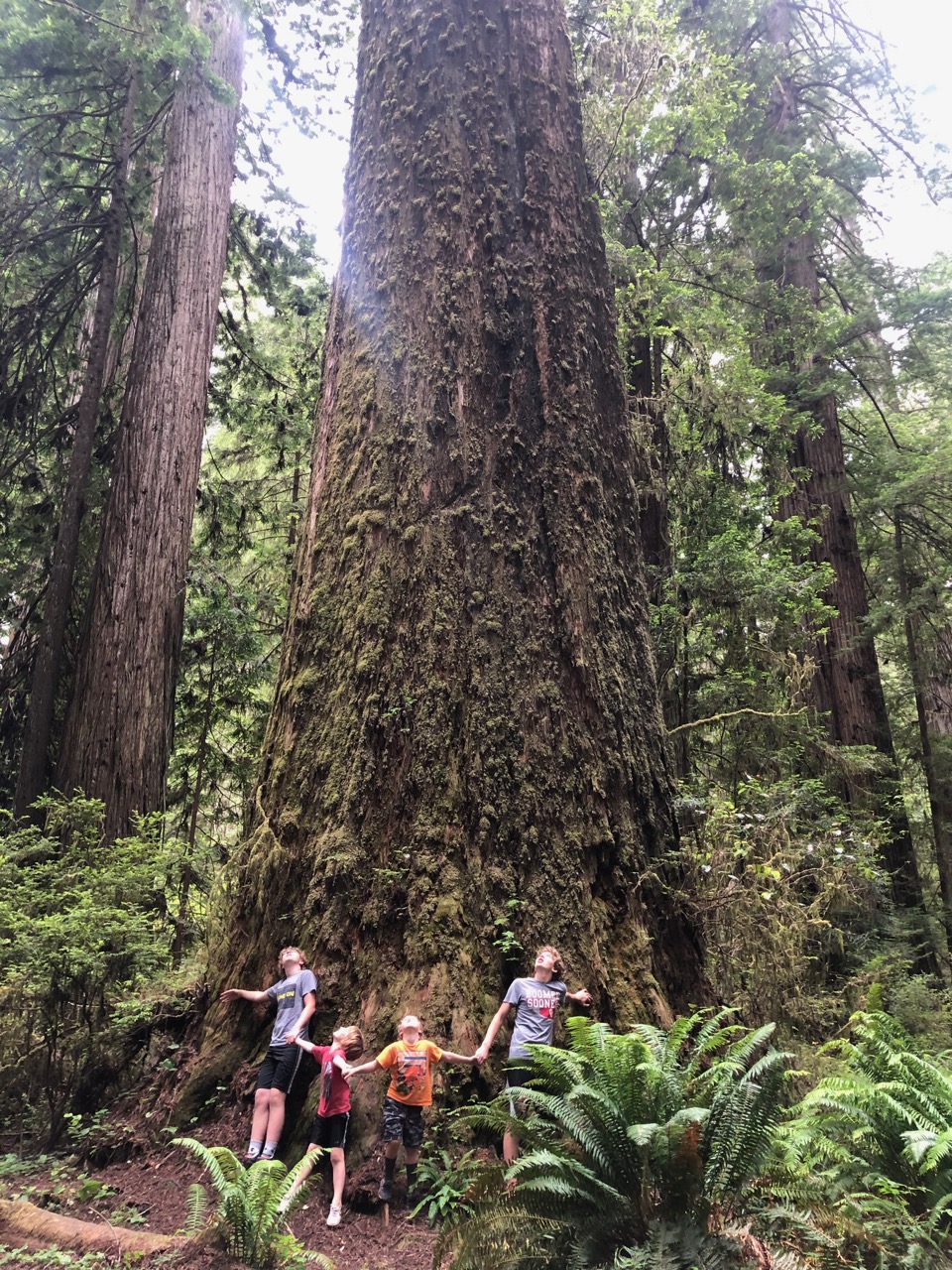 7. Don't forget to pack:
– disposable gloves. You'll need to dump the black water (bathroom waste) and grey water (sink and shower water) pretty regularly. When you do, trust me, you'll want gloves and you'll want to throw them away when the job is done.
– a bath mat. Harvey the RV had a shower that worked pretty well (if you're under 6'3″) but there's not much of a place to dry off after. Putting the bath mat down helped the floor stay dry as we all cycled through the shower.
– twine and clothes pins. We used the clothes pins to attach the trash bag to a cabinet handle and keep our little artists' papers together, but the twine and clothes pins also allowed us to hang dry wet clothes.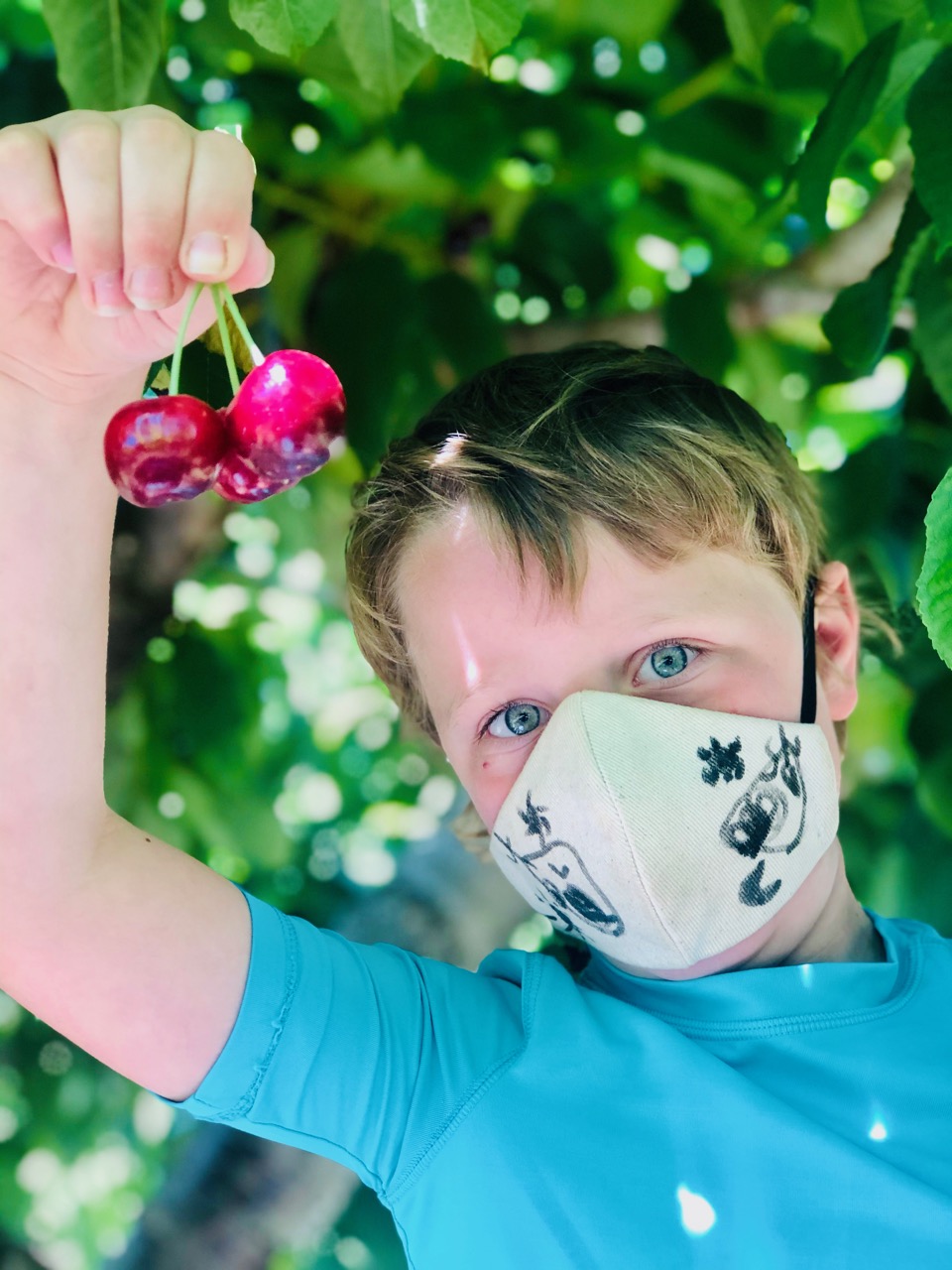 – a laundry bag. We hung a communal bag on a peg to keep the clean from the dirty. Part way through the drive we used the laundry facilities at an RV park to clean the clothes. The bag helped us transport the clothes back and forth from the laundry room.
– bedding. The kids just used sleeping bags with a top sheet and an extra blanket. This made packing up easier in the morning since each person could roll up their bedding and store it for the day. But the master bed was a different story. It felt great at the end of the day to crawl into an actual bed with actual sheets.
Sheet clips are also helpful. The master bed was not completely queen size and not very thick so the sheets didn't want to stay on like they would on a thick mattress. The clips help hold it all in place.
If you're picky about your bed, lay on for a bit the night before you leave. You may want to add an eggcrate topper or something extra. The mattress works, but it wouldn't win any awards.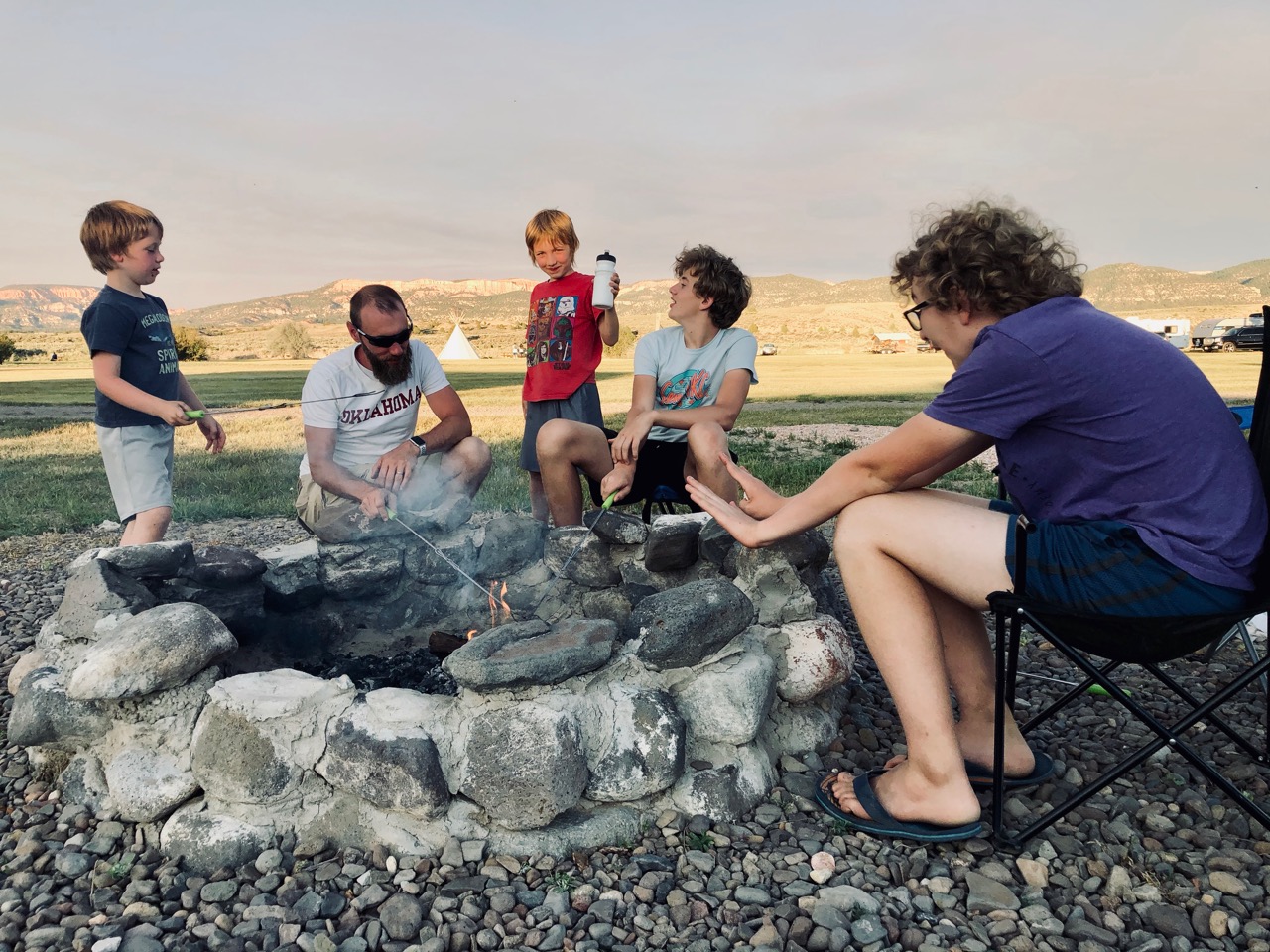 – firewood. We tried to start a fire in our site's fire pit one evening and it wasn't pretty. We had no wood with us and the kindle around the site was too wet. Trying to start a fire with cardboard boxes and paper we snuck from the artists' box didn't work very well. The nice man a few slots over noticed our attempts and took pity on us. Learn from others, bring wood.
– an extension cord. Most nights pulling into the hook ups wasn't a problem. But, one night, moments after a close call with a utility pole, we were expected to back in between two large trees and hug close to the RV parked directly behind us. To avoid disaster we pulled in instead. This left us a few inches shy on the electrical hooks up. Because we had an extension cord we could navigate the difference and still have power.
---
From the other side of the experience, I can say- it wasn't half bad. I don't mean I'm looking to sell my house and live on the open road, but I can definitely see the appeal.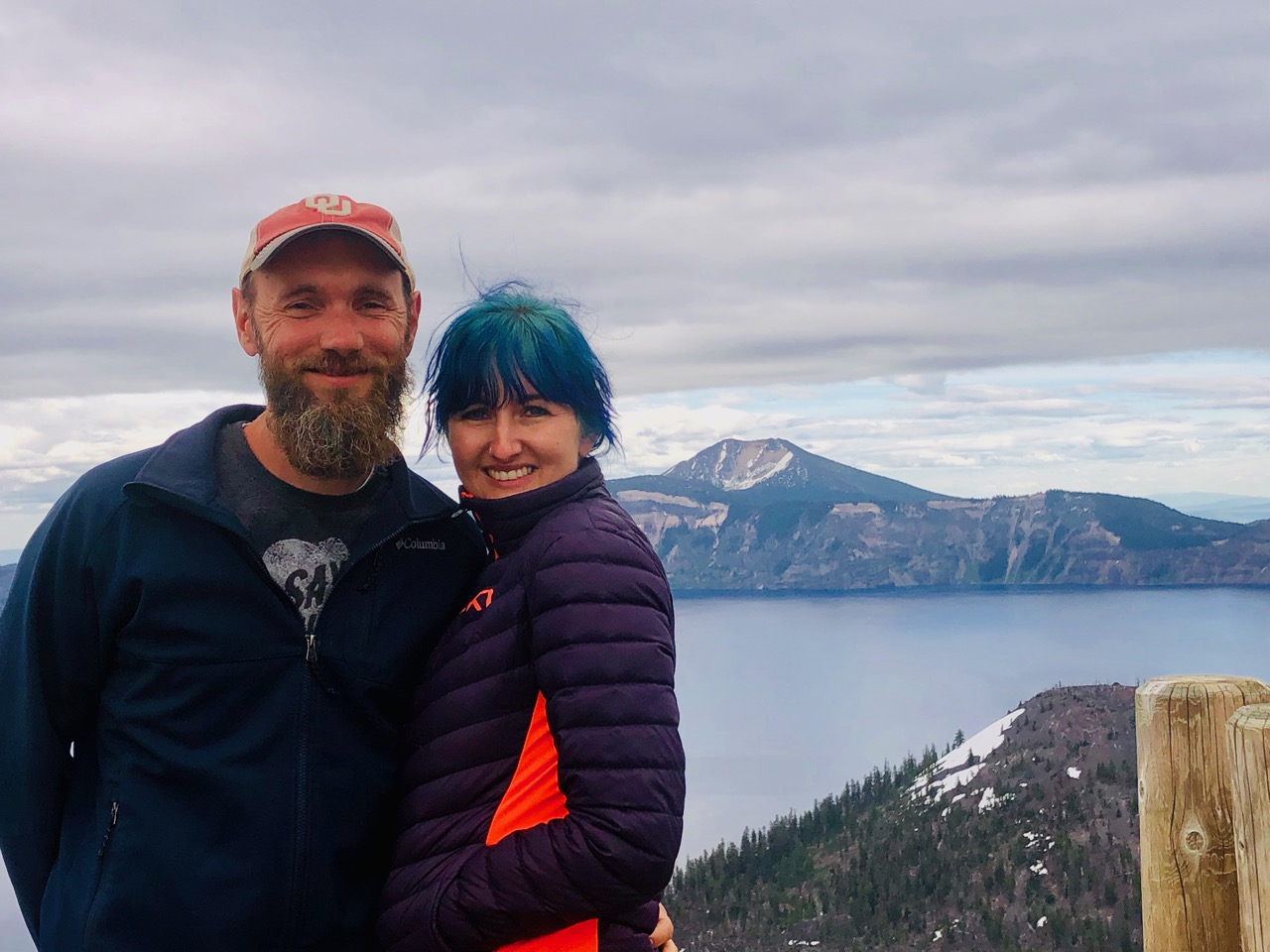 *dry dock – when an RV park allows you to park for the night without any water, sewer, or electrical hook ups. The price is lower when dry docking.